Lile Wellness
Laura Lile MD, R.Ph
Bioidentical Hormone Replacement Therapy
& Bespoke Medical Compounding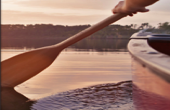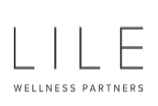 Dr. Lile has devoted the past 20 years of her life to developing, teaching and practicing the principles of preventative healthcare and wellness.
As both a board-certified Medical Doctor and registered pharmacist with over 20 years of compounding experience.
Dr. Lile is a Summa Cum Laude graduate of the Medical College of Ohio in 2001 as well as a Summa Cum Laude graduate of The Ohio State University School of Pharmacy in 1987. She was awarded the Bristol Myer SQUIBB Award given to the top 20 family practice residency physicians in the U.S. As a dual credentialed Medical Doctor and Compounding Pharmacist, she has the unique ability to prescribe and oversee the creation of individualized compound formulations.
Dr. Laura Lile has the unique ability to personalize each patient's bioidentical hormone replacement prescription and oversee the creation of the customized formulation at the on-site compounding pharmacy. Dr. Lile has been awarded top honors for her work in the medical field and earned national recognition as a leader in the age-management healthcare arena. Dr. Lile's unique training in age-management helps to shift the emphasis from disease-driven medicine to a focus on optimal health utilizing a proactive, preventative healthcare approach.
Dr. Lile treats a diverse range of medical patients. She is dedicated to providing the highest quality primary medical care. Treatment at Island Medical Practice has a focus on innovative and natural treatments that are safe to work with your body to help re-establish function. Services range from preventative healthcare and bioidentical hormone balancing to treating patients with cancer. Dr. Lile's goal is to boost nutritional status, enhance your immune function and help the body to heal itself. By working to do this, we engender the overall health of our patients, improve their quality of life and in many cases can positively affect disease outcomes.