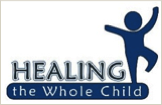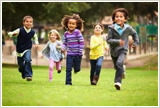 Katherine Erlich, M.D. is a board certified pediatrician in Oakland County, Michigan. Through Healing the Whole Child, Dr. Erlich takes a practical and individualized approach to pediatric care that focuses on the principles of health, wellness, and the safe resolution of illness. She is dedicated to integrating treatments that use natural methods to stimulate healing, recover balance, and support the body's own resilience.
Her holistic approach emphasizes the necessity of looking at the whole person— the body, mind, and environment—rather than at an isolated function, organ or symptom, with the ultimate goal being to correct the underlying cause of illness rather than just treat the symptoms.





Healing The Whole Child
Katherine Erlich MD
Holistic Pediatrics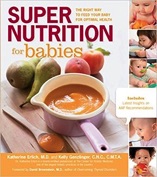 Dr. Erlich is also board certified in integrative pediatrics and uses a wide range of health practices and therapies, with conventional medicine being just one part of many available modalities.
Katherine Erlich is the co-author of Super Nutrition for Babies - a better way to feed babies. Super Nutrition for Babies is a feeding, nutrition, and toxin guide for parents that helps optimize health. It explains why conventional practices are failing our children, and gives guidance as to how parents can improve their children's nutrition and minimize toxins.
"A wonderful guide for getting babies off to the right start, and helping them enjoy the gift of health for life." Sally Fallon Morell, President of the Weston A. Price Foundation
"A clear, practical, and nontrendy guide for parents on how to best feed babies and toddlers, backed by common sense, ancestral wisdom, and sound science." - Kaayla T. Daniel, Ph.D., C.C.N., Vice President, Weston A. Price Foundation, and author of The Whole Soy Story: The Dark Side of America's Favorite Health Food
"Super Nutrition for Babies is something that every expectant and new mother and father should read. This book is a rare treasure!" - Natasha Campbell-McBride, M.D., author of Gut and Psychology Syndrome